If you're a PC builder in India, you know that finding the perfect case can be a challenge. You need something that's spacious enough to hold all your components but also looks sleek and modern. Enter the Antec DF800 Flux, a full-tower case that combines style with cutting-edge features to deliver an unmatched experience.
Design and Build Quality
The Antec DF800 Flux features a striking design that will turn heads. The front panel is tempered glass and features a unique triangular design allowing plenty of airflow. The side panel is also made of tempered glass, giving you a clear view of your components inside. The case is built with high-quality materials, including a sturdy steel frame that can handle even the heaviest components.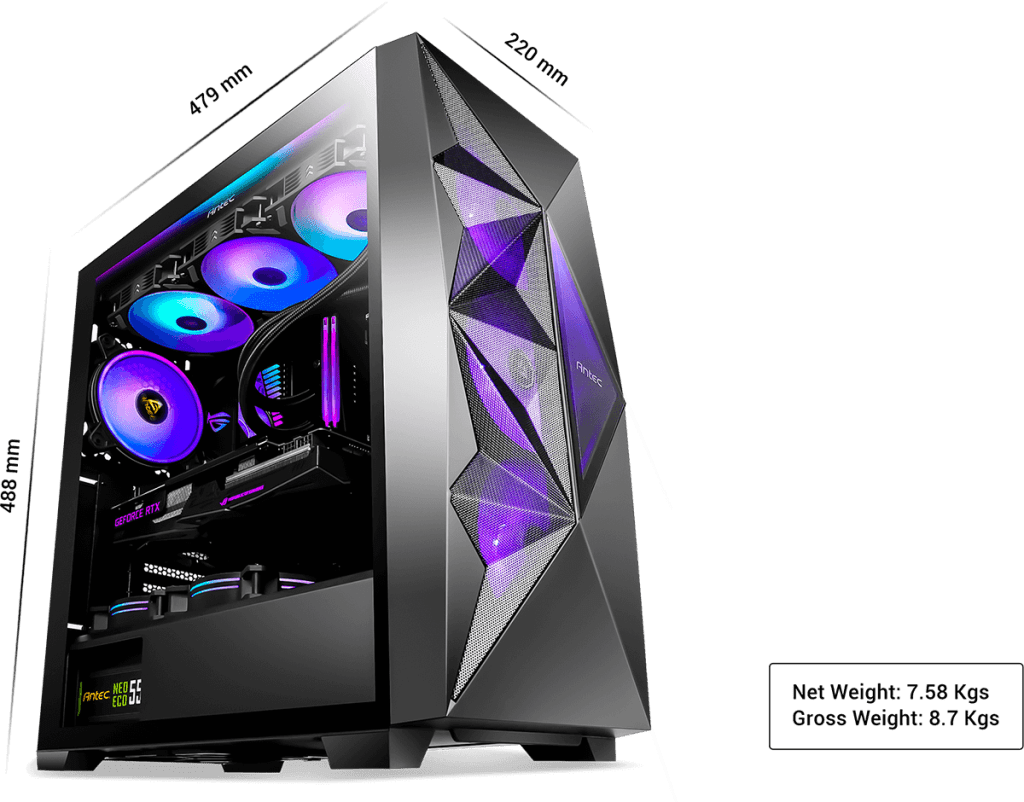 Revolutionary Flux Technology
What sets the Antec DF800 Flux apart from other cases on the market is its innovative Flux technology. This technology uses a patented design to optimize airflow and cooling performance. The case features a unique three-dimensional mesh design on the front panel, allowing air to flow in three directions. This helps to reduce hot spots and keep your components cool, even under heavy loads.
Cooling Performance
The Antec DF800 Flux is designed with cooling performance in mind. The case supports up to nine fans and comes preinstalled with three 120mm ARGB fans in the front, one 120mm (reverse) fan on the PSU shroud, and one 120mm fan in the rear. The front panel and top panel both have ample ventilation, allowing for plenty of airflow to keep your components cool. And with a built-in LED and PWM fan controller, you can easily adjust your fan speeds and lighting to match your system.
Compatibility and Expansion
The Antec DF800 Flux is designed to accommodate a wide range of components, making it a great choice for a variety of builds. It supports ATX, Micro-ATX, and Mini-ITX motherboards and has room for even the largest graphics cards and CPU coolers. The case also has a generous amount of space for storage, with three 3.5-inch drive bays and four 2.5-inch drive bays.
In terms of expansion, the Antec DF800 Flux has you covered. It has seven expansion slots, giving you room for additional components such as sound cards or network cards. And with support for water cooling radiators up to 360mm in size, you can easily install a custom liquid cooling system for maximum performance.
Additional Features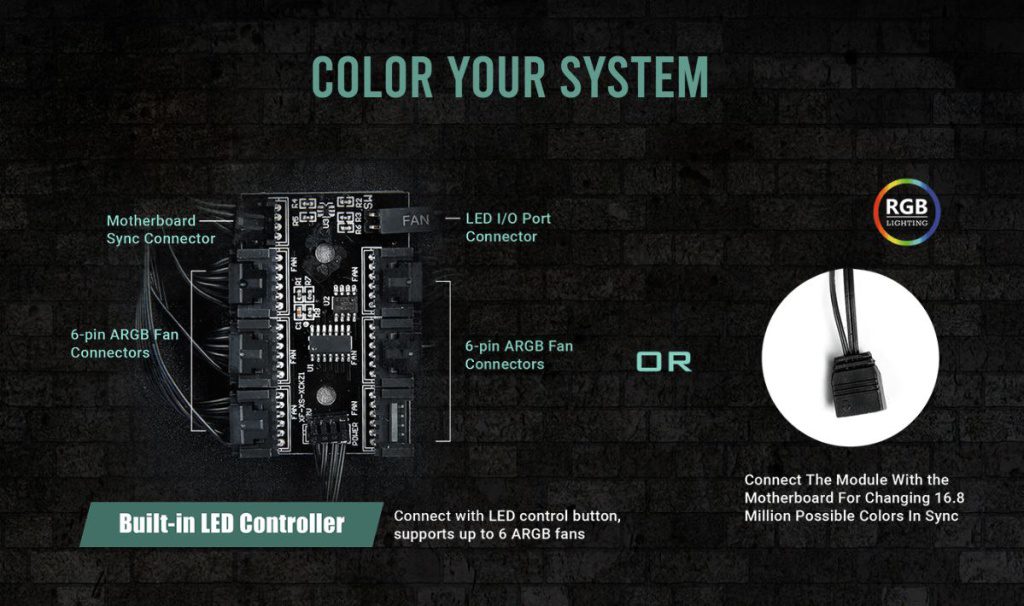 The Antec DF800 Flux comes with a range of additional features that make it a great choice for PC builders in India. The case has a built-in LED strip that provides stunning RGB lighting effects. It also includes a magnetic dust filter on top to keep your components clean. And with a gross weight of 8.7 kg, the case is sturdy and built to last.
Conclusion
If you're looking for a full-tower case that has it all, the Antec DF800 Flux is an excellent choice for Indian PC builders. With its revolutionary Flux technology, innovative design, and cutting-edge features, this case is sure to meet all your needs. So if you're on the hunt for a new case, be sure to check out the Antec DF800 Flux.